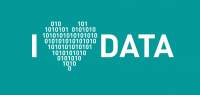 I've written before about the Kusto big data tool (aka Azure Data Explorer or ADX.) If your Azure budget was tightly restricted, you might not have a good way to play around with it and get enough confidence to push for it with your management.
Now you can visit http://aka.ms/kustofree and create a cluster for free very quickly! It's obviously not a full-blown cluster but you can do plenty of exploration (more info.) I've been using one for my own random home projects and it's great!
The Kusto docs have a good guide for getting started with the language and there's even a short introductory course available too. If you have access to Pluralsight courses, here are some good ones to check out:
Keep calm and Kusto on!
Disclosure: I work for Microsoft.